Adam Tuttle has updated his Scribe plugin to version 1.3. This version fixes two bugs and adds the ability to compose an HTML message and send it as an email to the subscribers.
You can read more and download from Adam's blog.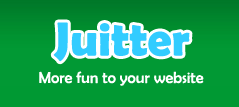 Mark Aplet has created a plugin that adds a twitter feed to your sidebar. But it doesn't only do that, it also shows searches for multiple keywords and avatars.
You can read more and download from Mark's blog.
Tony Garcia has completely revamped his SyntaxHighlighter plugin. This version allows you to simply enter code in the text editor with the brush of your choice. This plugin should fix most of the problems people encounter when trying to use the color coding plugin (the one that comes bundled with Mango) and trying to use the HTML editor (note that you should probably disable the bundled color coding plugin).
You can read more and download from Tony's blog.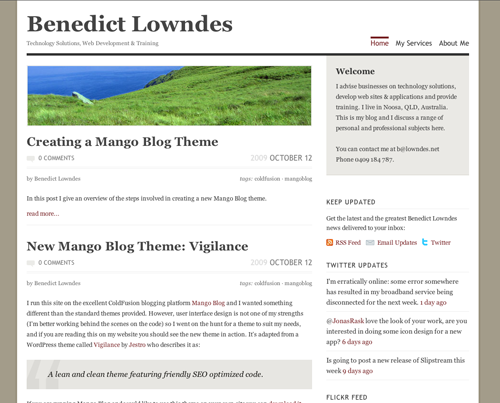 Benedict Lowndes has created a new free theme. The theme has been made available to everyone and you can download it from your blog administration.
I've made a couple of modification and fixes to the original theme that Benedict did, so I recommend to download it from the admin instead of from his website.
Thanks Benedict and great job!