Justin Scott has created a plugin that adds rating for posts using the AddRatings.com service. You can read more and download from Justin's blog.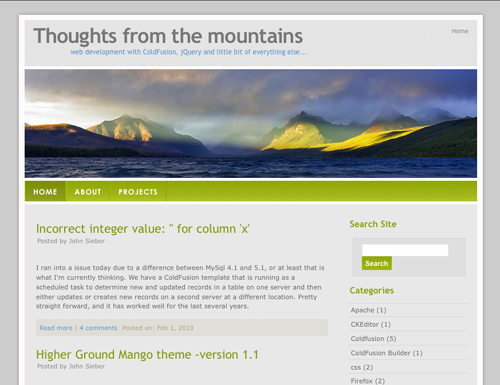 John Sieber has created a new free theme called Higher Ground based on a Styleshout's CSS template. The theme has been made available to everyone and you can download it from your blog administration.
I've made a couple of modifications and fixes to the original theme that John did, so you may want to re-download it from your admin if you already have it.
Thanks John!